Recommended Ages
Weight Capacity
Battery
Power
Top Speed
Transmission
Maximum Range
Charge Time
6 to 12 years of age
40kg (90lbs)
36V (3x12V) / 12AH lead acid
1000W
30 km/hr
Electric 3-speed with governor
Up to 2 hours
6-8 hours for a full charge
Brakes
Seat height from the ground
Seat height from the foot pegs
Steering handle
Ground clearance
Rubber Tires
Product Dimensions (L x W x H)
Net Weight
Disc
61cm (24")
38cm (15")
66cm (26") wide
21.5cm (8.5")
37.5cm diameter x 6.25cm wide (25cm rim)
127×32x566cm (50"x13"x26")
36kg (80lbs)
Product Gallery
Ride through dirt and snow. Using real off-road components.
Powered with the 36V battery and 1000W motor, the eBike X can by ridden through mud, rain, bumpy roads, and uphill. Real all terrain rubber tires (37cm diameter) provides better traction, better stability and higher ground clearance. Shock-absorbent suspension makes it less bumpy and it is less likely your child can fall.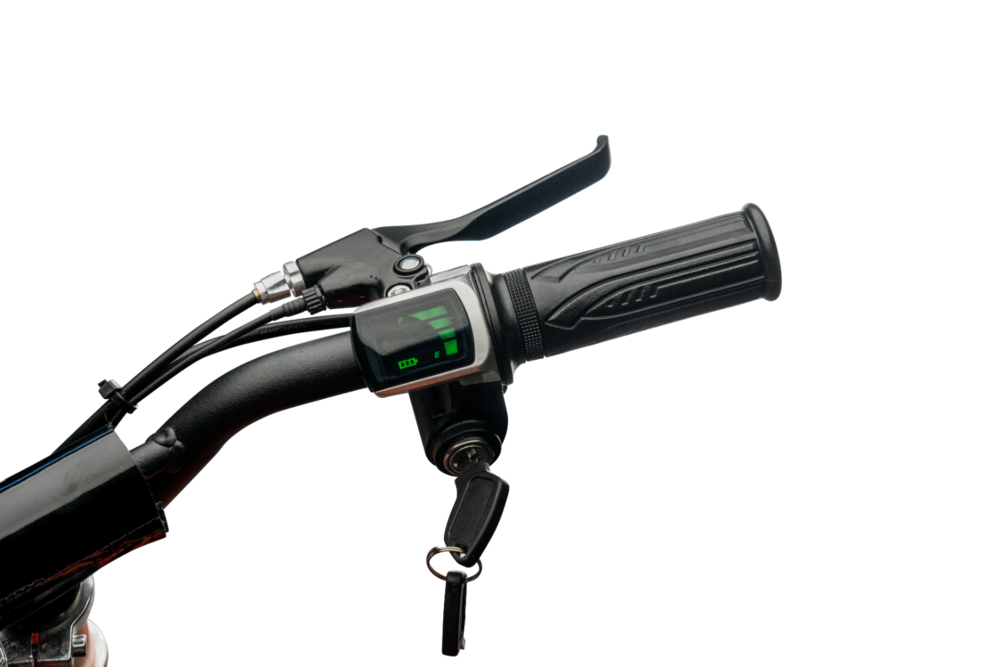 Ride for hours. Not just 15 mins.
The eBike X comes with real time battery level display. Ride up to 2 hours on a single charge. Achieve a top speed of 30 km/hr with the powerful 1000W motor. Also, the battery compartment is designed to protect the battery from outside debrie and mud.
Advanced safety features. Less likely to fall.
The eBike X is equipped with combined mechanical and electrical power cut off safety brake system. The 3-speed governor lets you control the speed the child can go.
---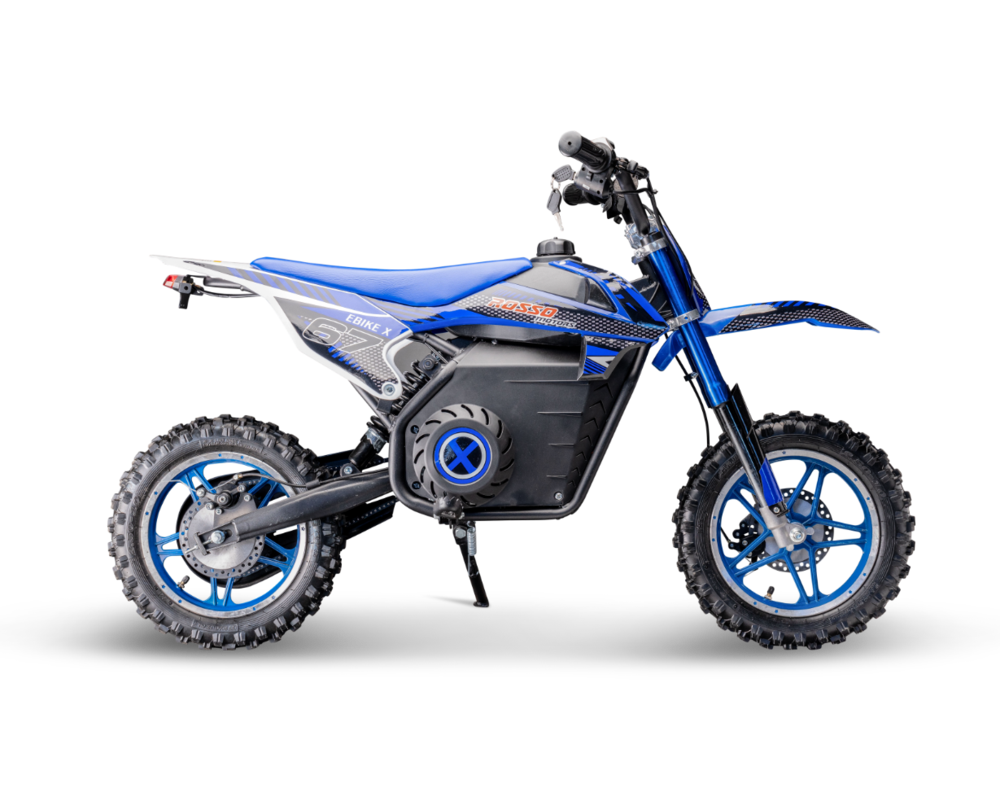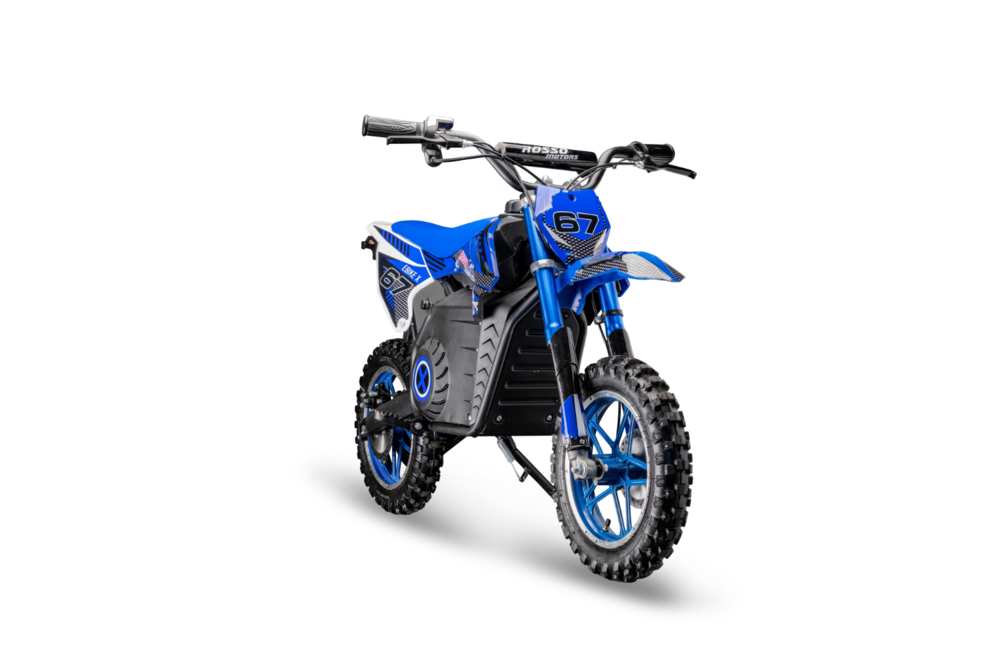 95% assembled required. Unpack and experience outdoors.
The electric dirt bike comes 95% assembled. And if you need extra help, our live customer support line is
one click away
.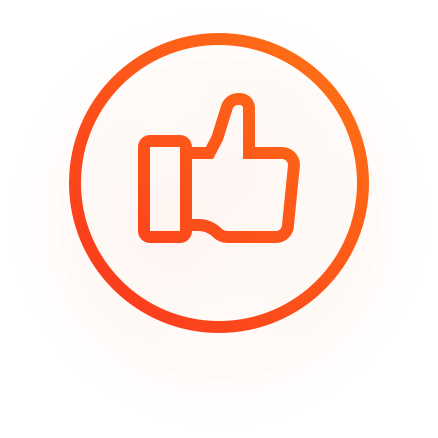 SAFE & RELIABLE
Strongly built with many advanced specs and extra safety features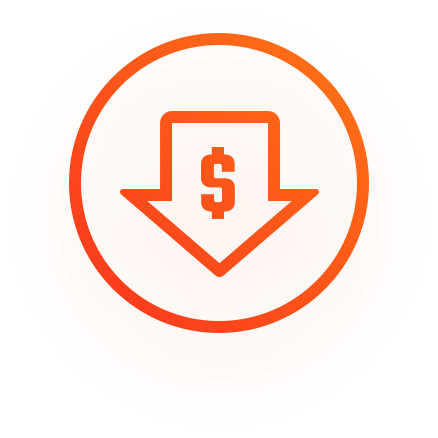 LOWEST PRICE
We offer the lowest everyday prices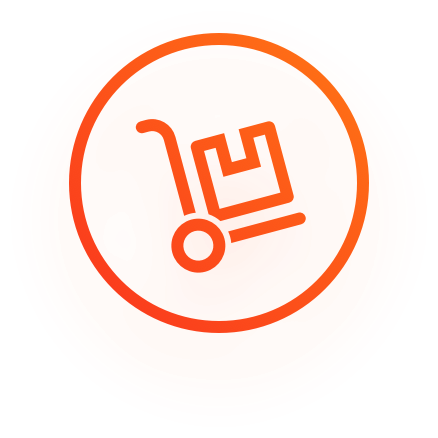 FAST & FREE SHIPPING
Fast, trackable and free shipping
HASSLE FREE RETURNS
30-day money back guarantee
Show your kids the joys of the great outdoors