Recommended Ages
Weight Capacity
Battery
Power
Top Speed
Maximum Range
Charge Time
2 to 6 years of age
65lbs (30kgs)
24V 5Ah
90W
2.8 - 4.6 mph (3.8 - 7.5 km/h)
1 - 2 hours
5 - 8 hours
Brakes
Dimensions
Wheels
Ground Clearance
Net Weight
Electromagnetic
39" x 26" x 28" (99.5 x 66 x 71 cm)
11" x 4.5" Plastic
4"
40 lbs (18 Kg)
Product Gallery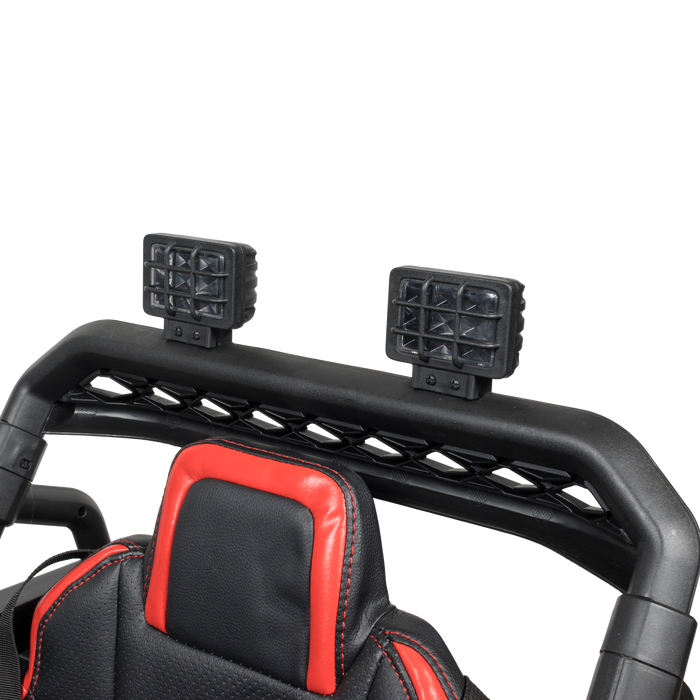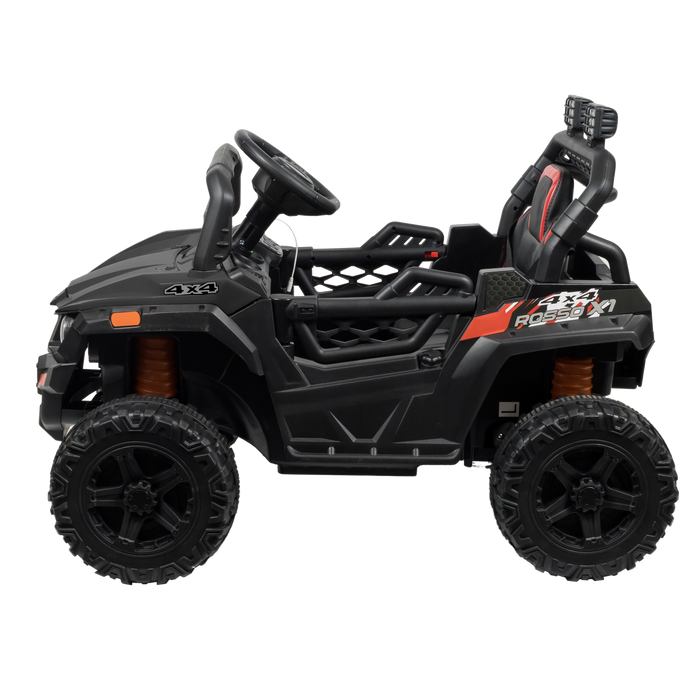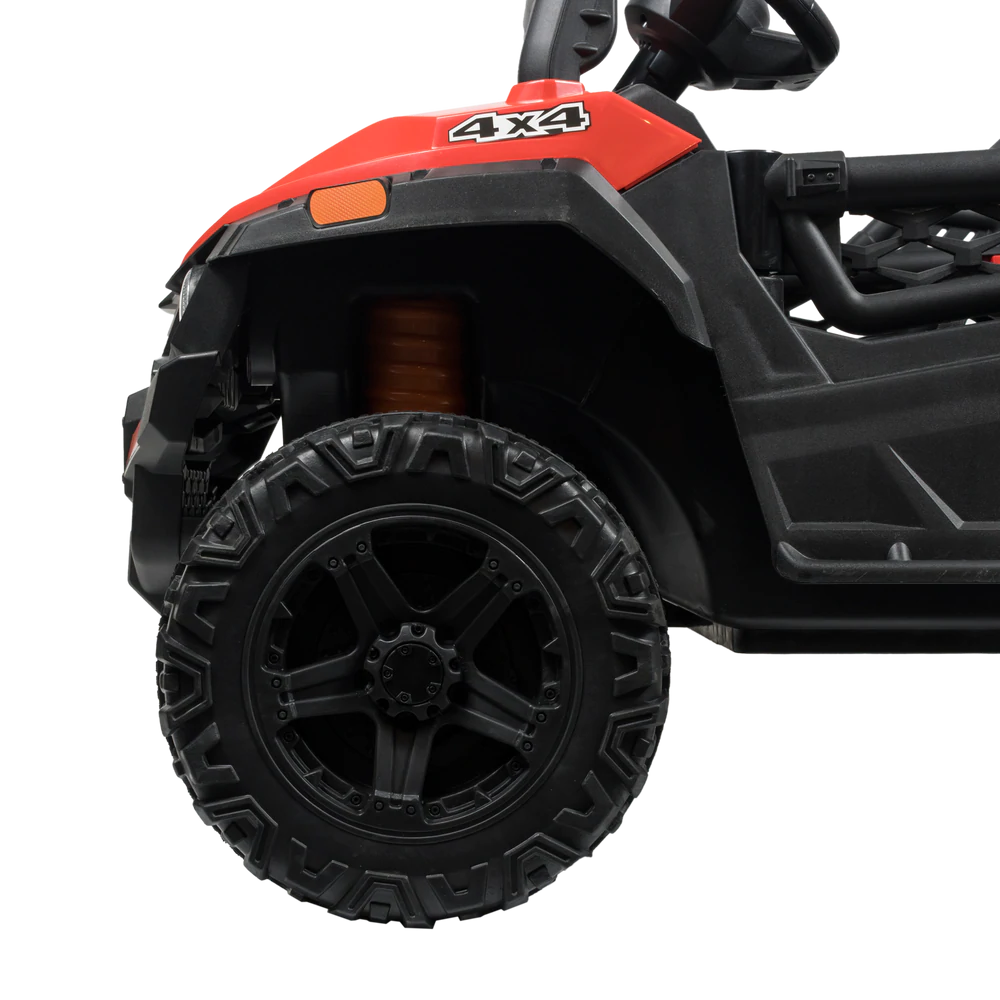 Ride through rough terrains and bumpy roads
Compared to most other 12V ride-on toys, Rosso X1 is powered by a 24V motor. As a result, it can perform better when riding up a steep drive and rougher terrains. It can also go faster and travel longer.
Let kids experience the joy of riding a 4 Wheeler. With safe imitation of a real car.
Give your children the most awesome ride in their life with the Rosso X1. With four wheels to help stabilize them, they can have all that easy fun you can only get when riding a 4 Wheeler. And an actual accelerator pedal and steering wheel will make it more realistic for them!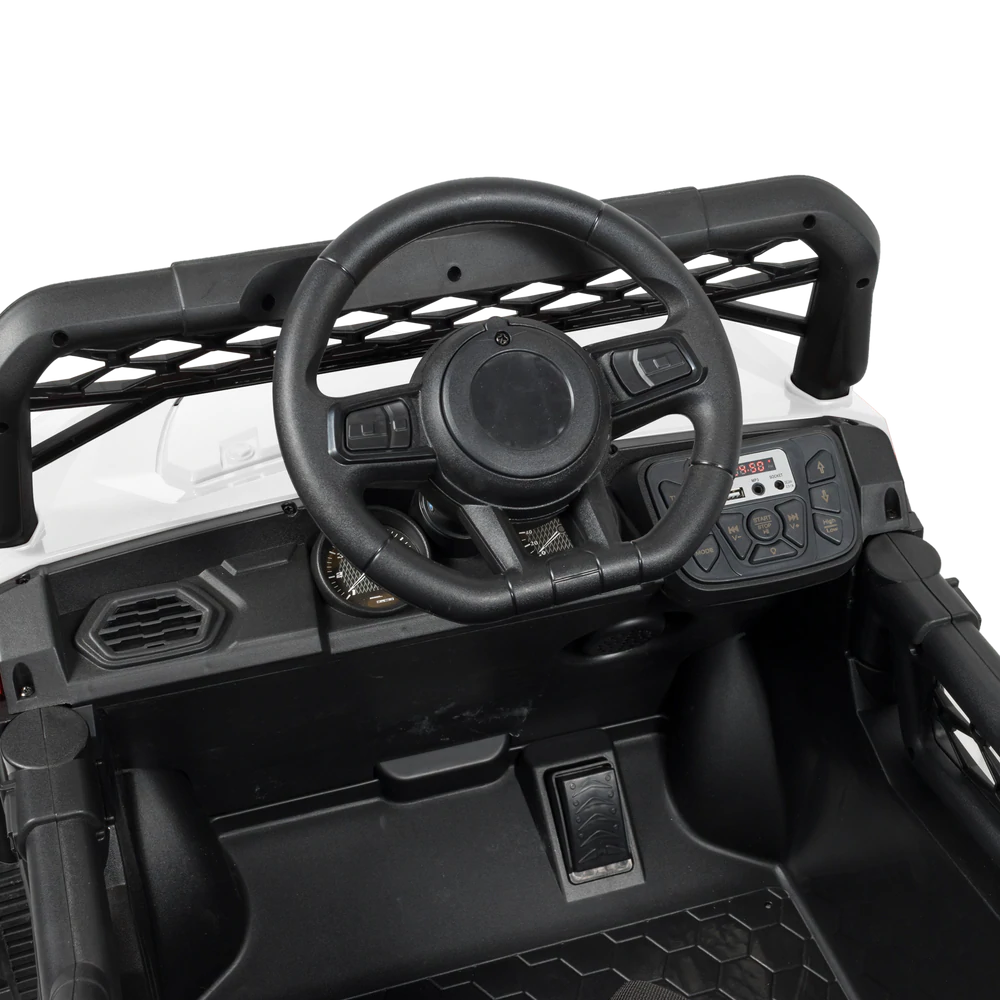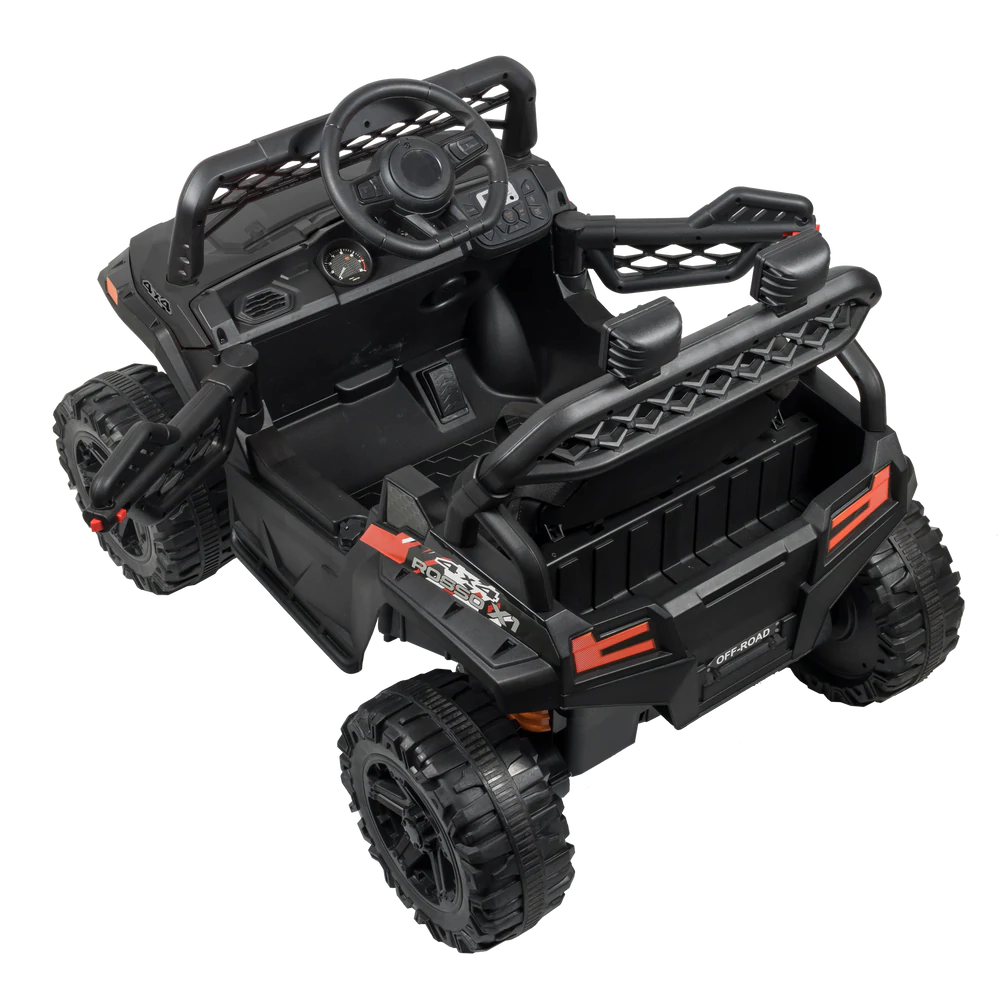 Ride for hours. Not just 15 mins.
Ride up to 2 hours on a single charge. Achieve a top speed of 4.6 mph (7.5 km/hr) with the powerful 24V motor.
Advanced safety features. Less likely to fall.
The Rosso X1 is the ultimate ride-on for kids who always want to be big. The headlights provide ample visibility, while head board lights keep them safe no matter what time it is! Other safety features include seat belt and doors that keep your little one secure at all times. This unit comes with a remote control which you can use to stop or start your child without the need to get up so quick.
---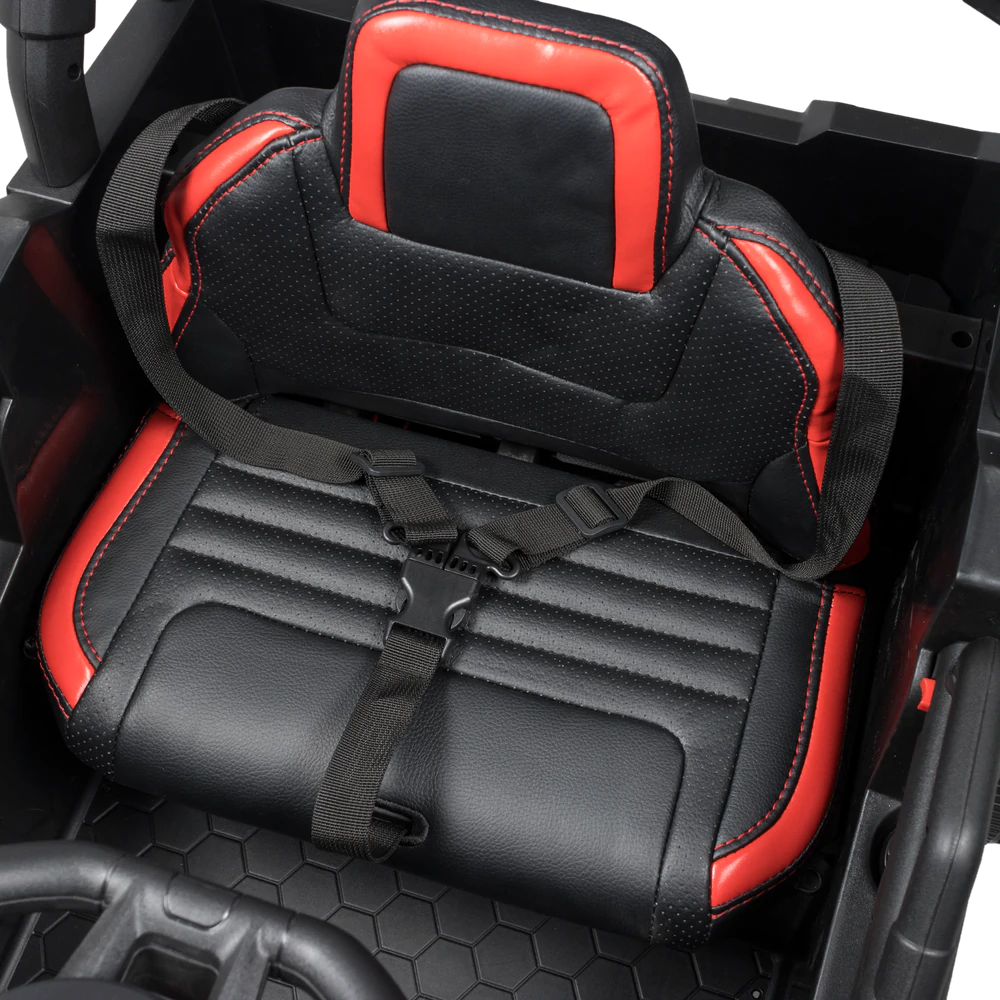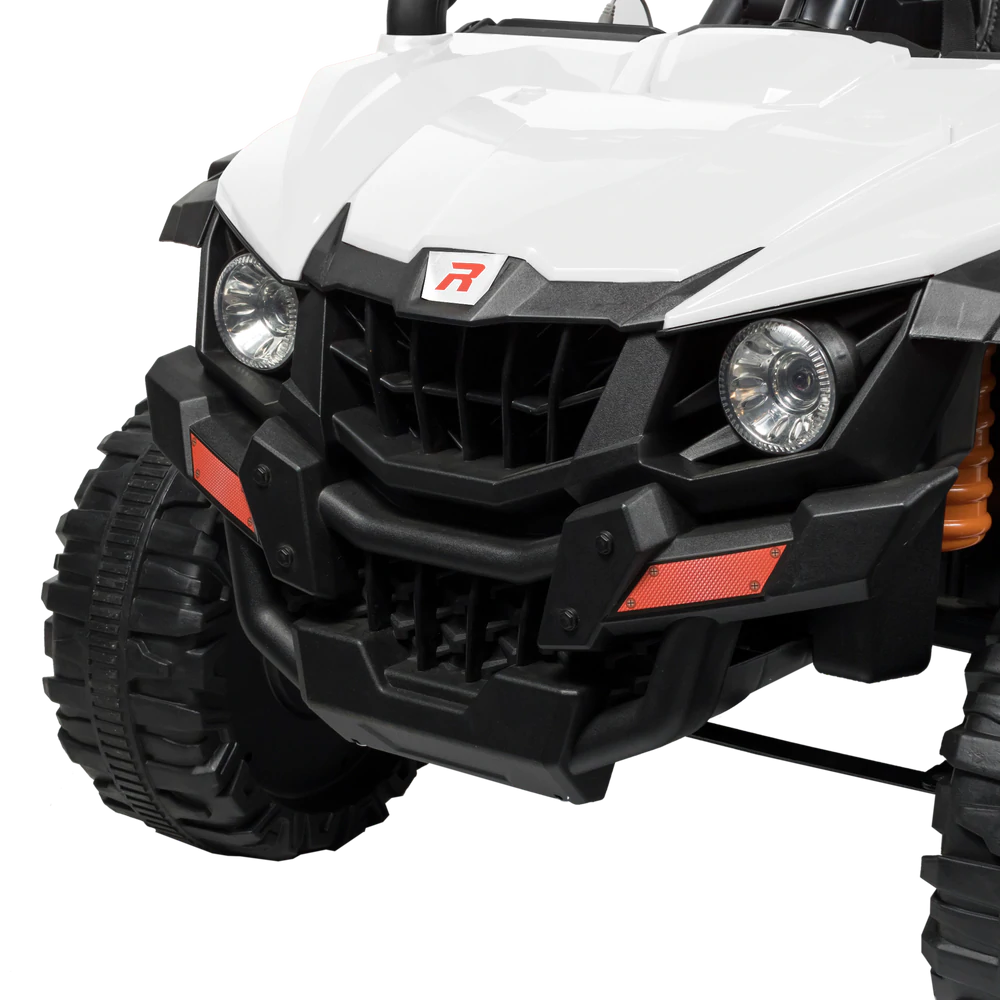 Easy assembly. Unpack and enjoy.
The Rosso X1 is designed for easy assembly. And if you need extra help, our live customer support line is
one click away
.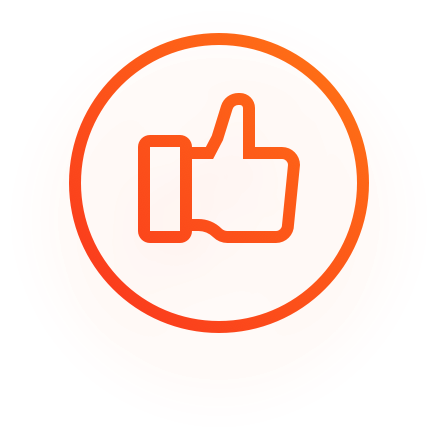 SAFE & RELIABLE
Strongly built with many advanced specs and extra safety features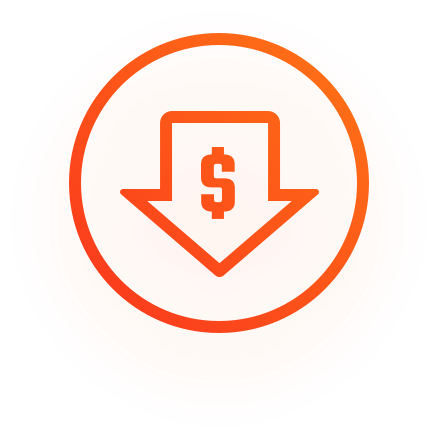 LOWEST PRICE
We offer the lowest everyday prices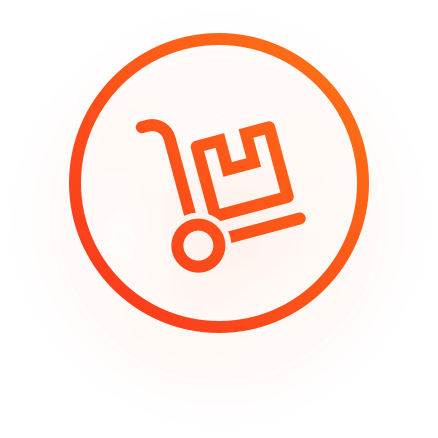 FAST & FREE SHIPPING
Fast, trackable and free shipping
HASSLE FREE RETURNS
30-day money back guarantee
Show your kids the joys of riding 4 wheelers