Discover why the Rosso eQuads are becoming a popular choice for kids' toys - parents love that their children continue to have fun with it for years!
"Thank you Rosso!"
⭐⭐⭐⭐⭐
"This ride-on toy has been a game-changer for me and my little one. It's her favorite thing to do! It's built to last and can handle any terrain, even uphill climbs. My kid never wants to stop playing on it. It's a great investment for any parent looking for a durable and fun ride-on toy."
-Charlotte W
Shop Rosso eQuads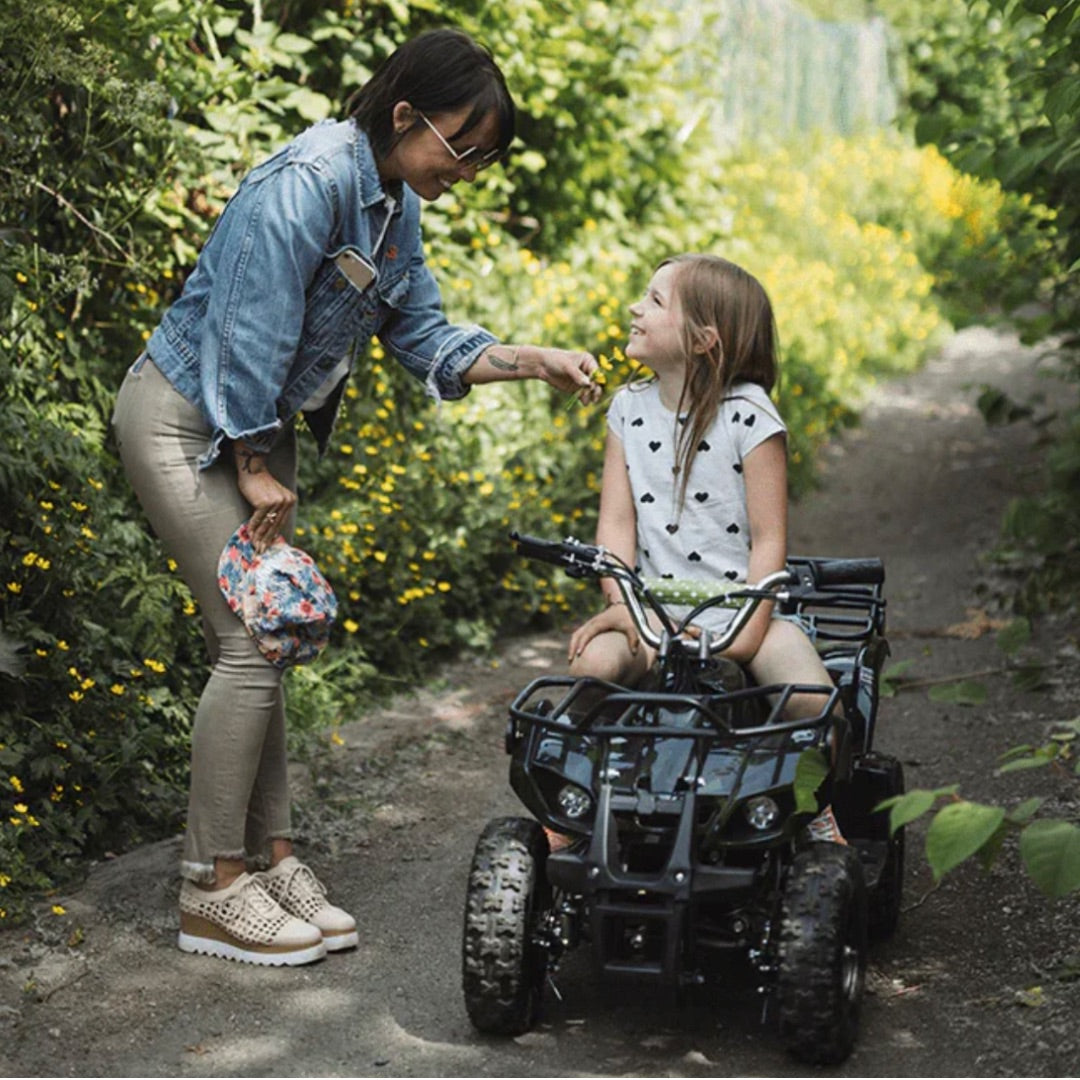 Discover Why Rosso Equads Are The Best Outdoor Ride-on Toys For Kids?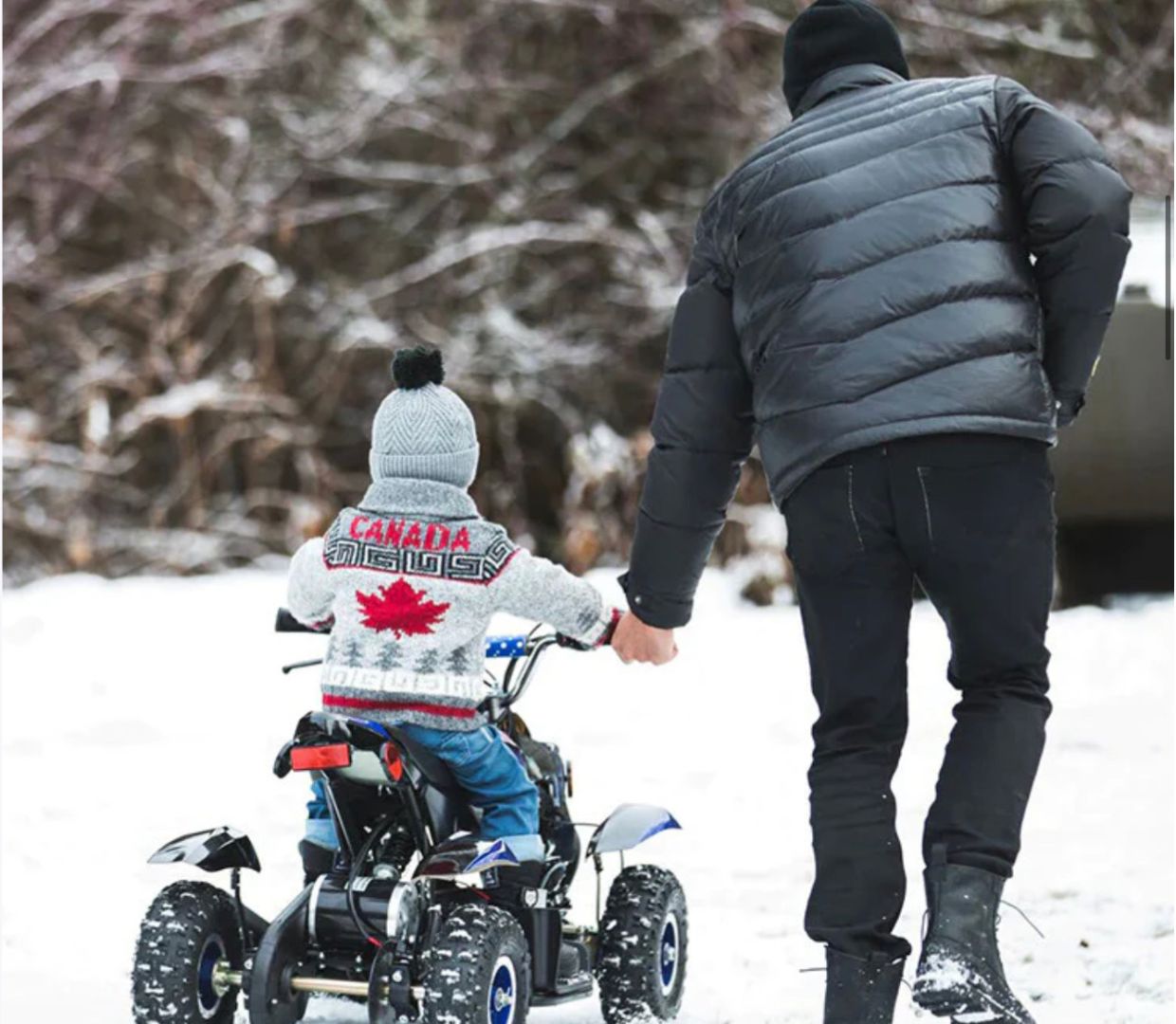 1. Never worry about your kids getting stuck on rough terrains. Thanks to E-quads' RossoMax e-torque motor and large air-filled rubber tires/wheels.
With maximum torque for safety, greater stability, and comfort, this ride-on toy provides your kids with an exhilarating and safe outdoor adventure.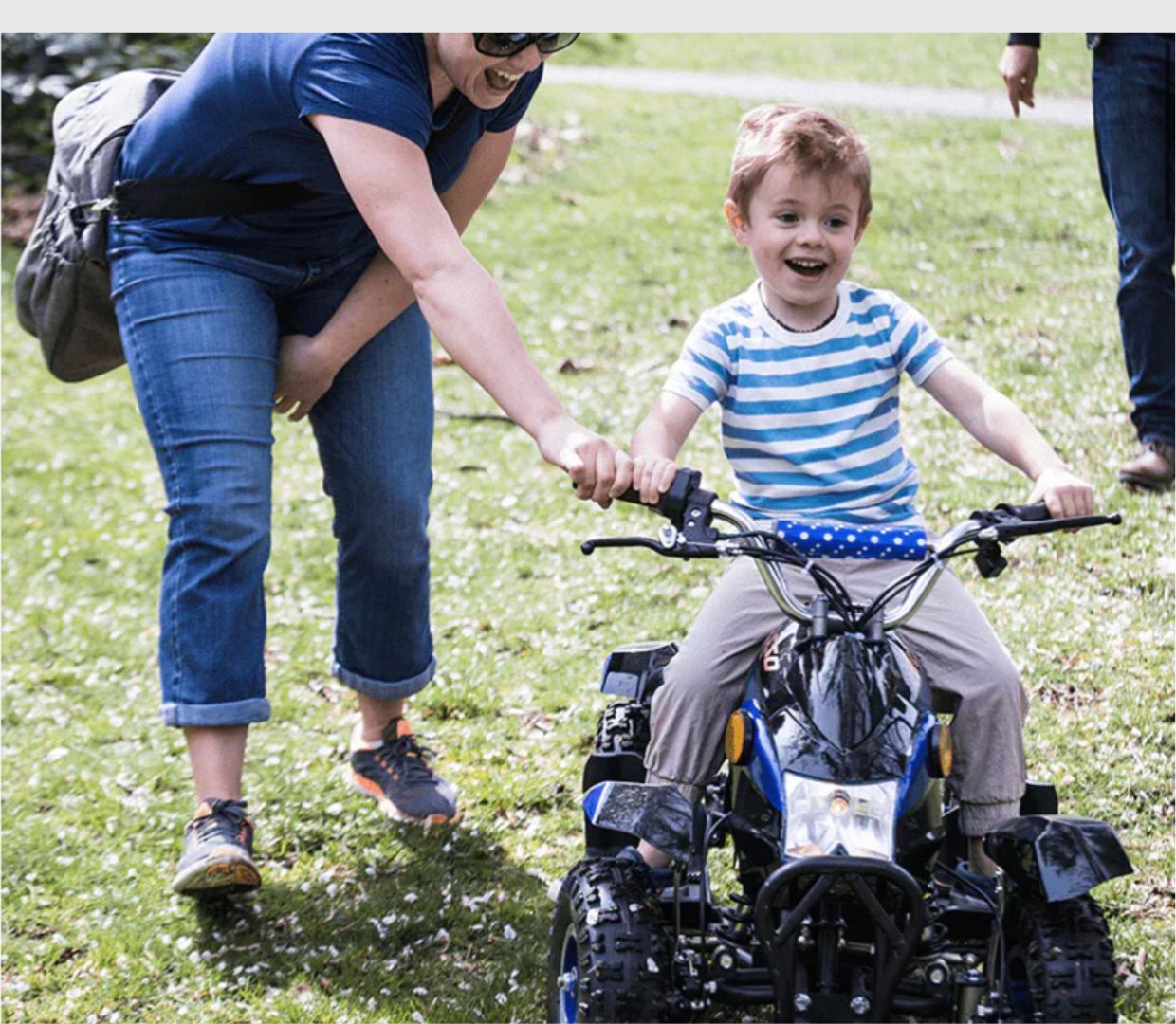 2. Don't risk your kids' safety and security while they ride a ride-on toy. Rosso equad has remote start and stop parental control.
Additionally is has heavy-duty handlebar clamps, and US ASTM F963 certification. The Rosso eQuad ensures that your child is safe while having fun.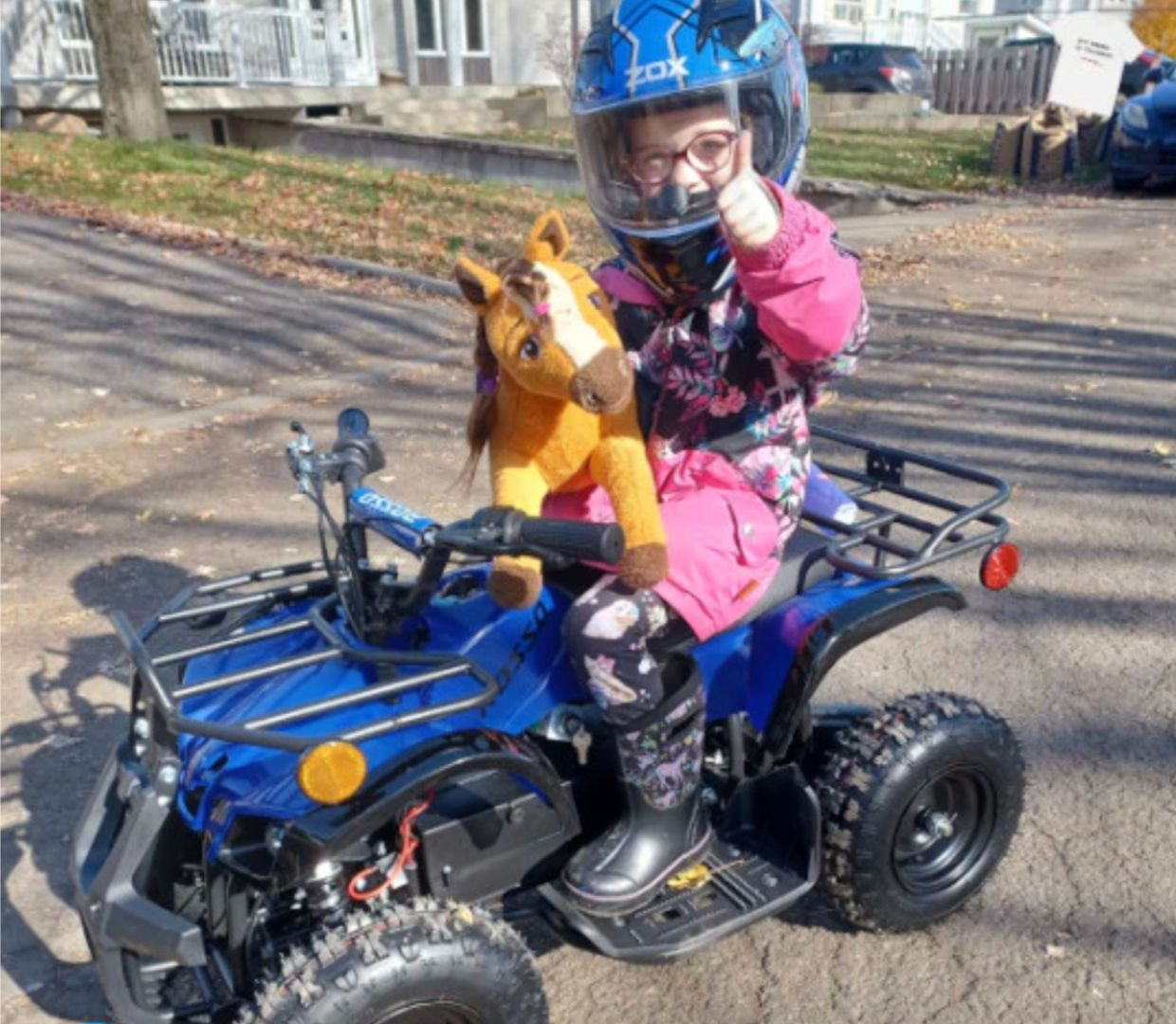 3. Never compromise your kids' visibility and findability when they're outdoors. With Rosso E-quad's LED headlight, rear braking light, reflectors, and alarm/locate/siren feature.
You can always ensure an extra layer of security for your child, giving you peace of mind.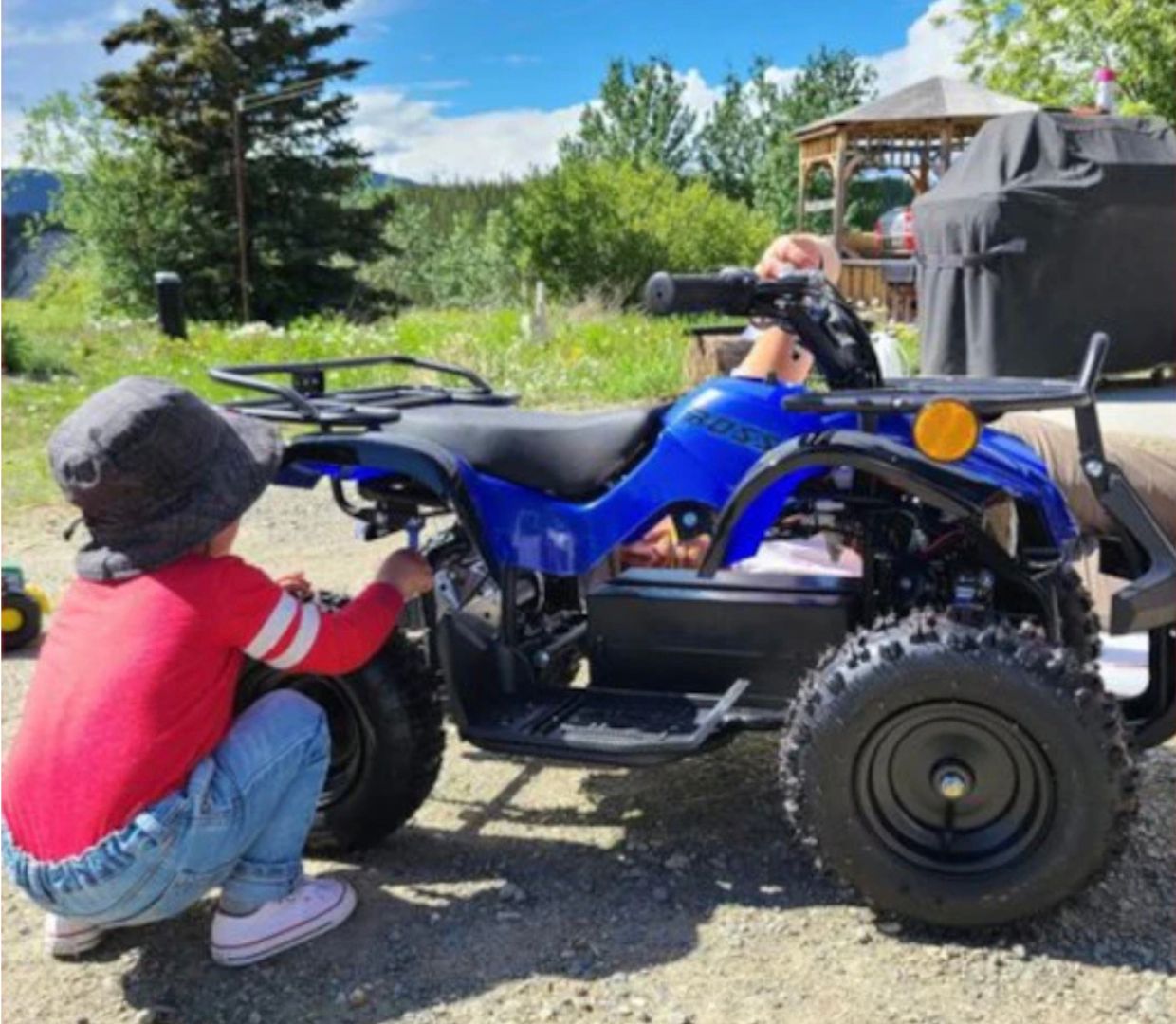 4. Don't let your kids settle for a ride-on toy that won't last. Thanks to fully enclosed brake and throttle wires protect against debris, the Rosso eQuad offers a durable and versatile design that will keep up with your child's adventures.
It provides a clean look that will last. The slick brake lever design makes it easy to use, and the fully enclosed chain drive train ensures the longevity of the toy.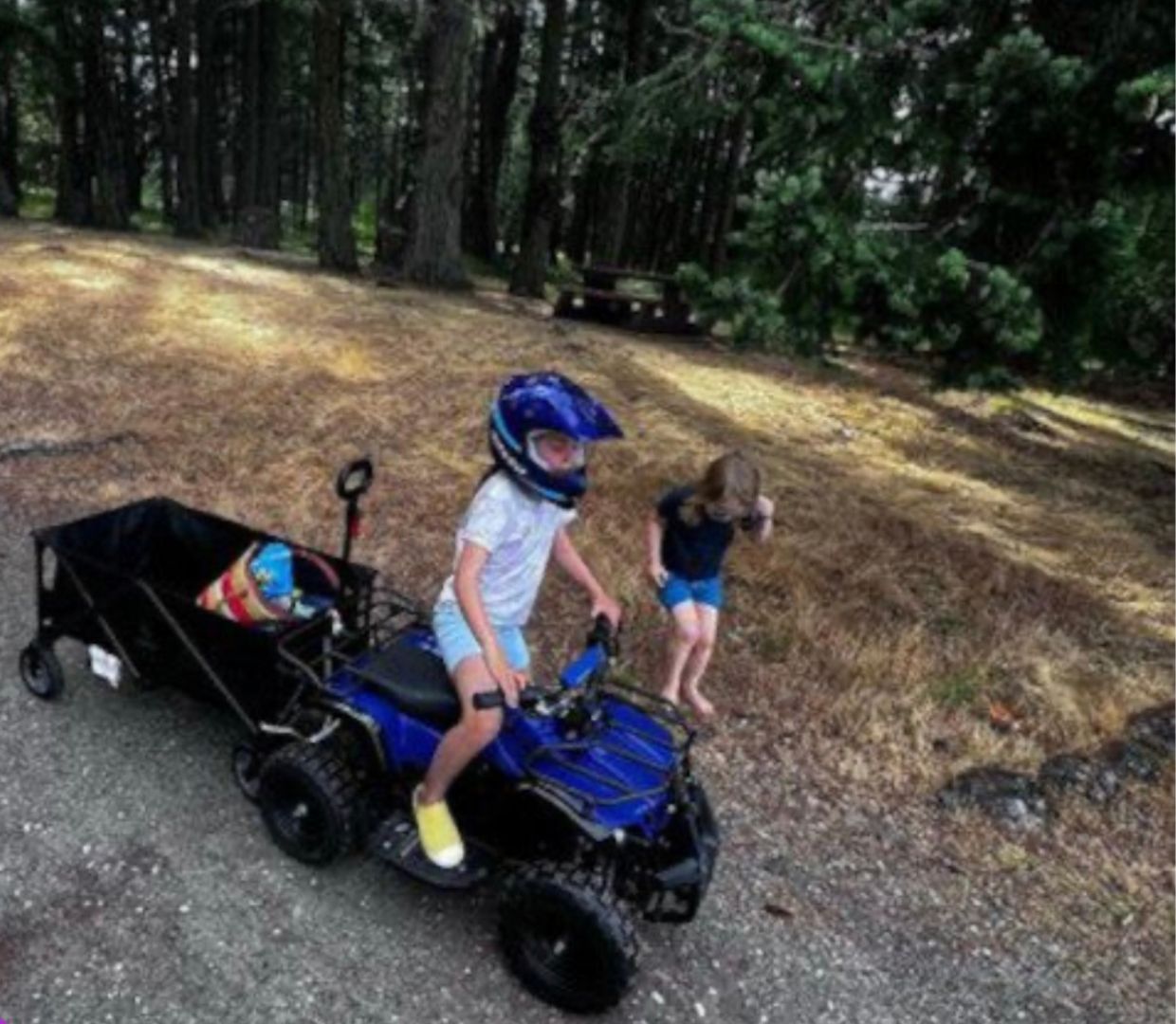 5. Never settle for a ride-on toy that won't last. The Rosso eQuad's innovative enhanced frame, exceptional fit and finish, and improved welding compared to other models provide an exceptional look and feel.
The sporty 3M decal kit and handlebar foam protector make it even more appealing to kids, ensuring that they will love their ride-on toy and have a blast exploring the outdoors.