The perfect gift for kids - the Rosso eQuad.
"The BEST gift for my son!"
⭐⭐⭐⭐⭐
"I bought the E-quad S ride-on for my 5 year old son as a birthday present and the eQuad arrived ready to ride. It has been so much fun to see him conquer rough terrain and watch his confidence soar. I highly recommend these eQuads to other parents looking for a fun and safe outdoor activity for their kids."
-Sarah P.
Learn why Rosso ride-ons?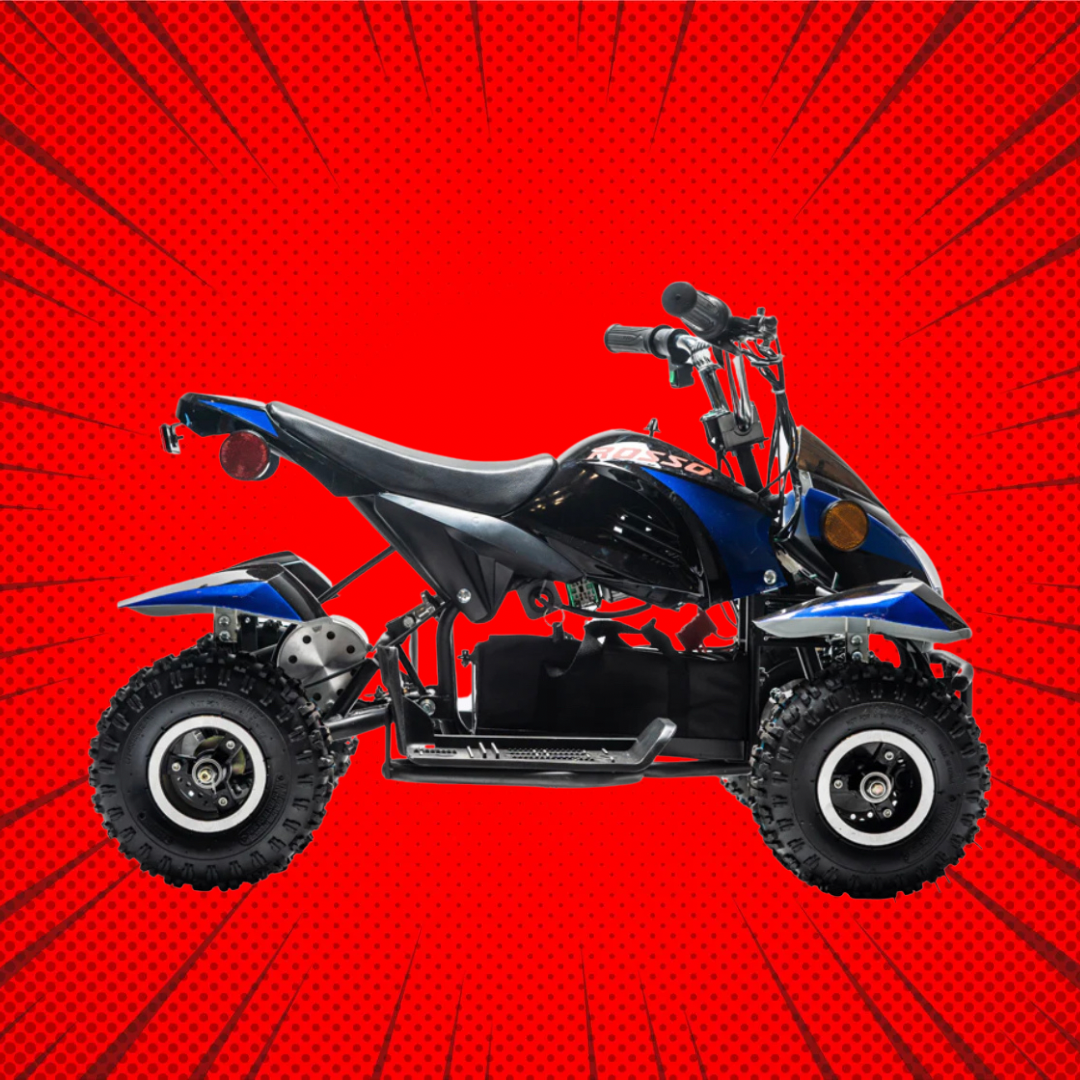 Top 6 Reasons: Why Rosso Equads As The Best Gift For Kids
Encourages physical activity: Equads, promote an active lifestyle by encouraging kids to play and run around outside. This can help them develop their gross motor skills and improve their overall fitness.
Enhances imaginative play: Equads can be used to spark a child's imagination and creativity, as they can pretend to be on an adventure or exploring new lands.
Improves balance and coordination: Equads ride-on toys require balance and coordination, which can help children develop these skills and improve their overall coordination.
Builds self-confidence: As children learn to ride their outdoor toy, they build self-confidence in their abilities and feel a sense of accomplishment.
Encourages a healthy, active lifestyle, while they conquer tough terrain, building confidence and balance.
Provides outdoor fun for hours: Equads, offer a fun and engaging activity that can provide hours of entertainment for kids. Unlike some traditional toys that may lose their appeal quickly, kids are often unwilling to come down from Equads.
Check out some actual Rosso riders!!!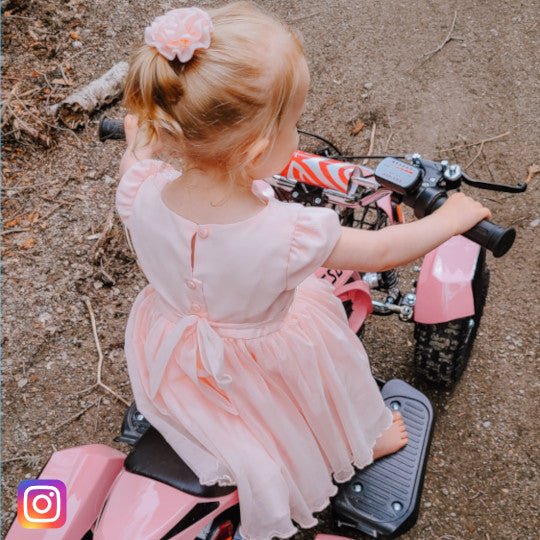 Have not had any issues with the one we bought earlier this spring. Runs for a long time now and brings tons of entertainment for our Grandkids! Great step-up from the rechargeable plastic toys.
- Brenda H
Equad T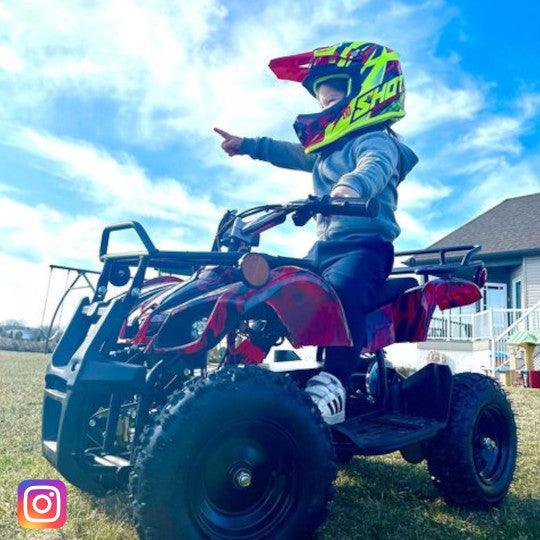 Bought one for my Grandson....got shipped there now problem...its an awesome machine ...i researched a lot before deciding on this unit and extremely satisfied....Fast in high gear and lots of power.
- Charlie C.
Equad T
Check out the Rosso outdoor ride-on toys
Show your kids the joys of the great outdoors and make them smile for days